Posted on behalf of
Friends of the animals RCT
members on friends of the animals rct will know Daisy and George well from the many post and pictures from their mum.
Who has to face the very thing we all dread and put her babies up for re homing, due to a lot of major changes in her personal life right now
They are looking for a home together, they are both neutered and microchipped and will be having their vax's shortly
What their mum has said...
Where to start with these guys, they are both very active, very loving dogs, Daisy is a little taller than George, They have both been with me since they were very young and are very dependent on each other, hence they really would like to stay together.
Daisy first, she is a little submissive, very loving but in some ways independent... she isnt great with smaller bitches and she is more of your typical jack russell, she does have a prey drive, hence the no cats part...
George, loves to play ball, adores his sister, he has shorter legs that Daisy but loves to run, play and cuddle, more confident too.
So, meet Daisy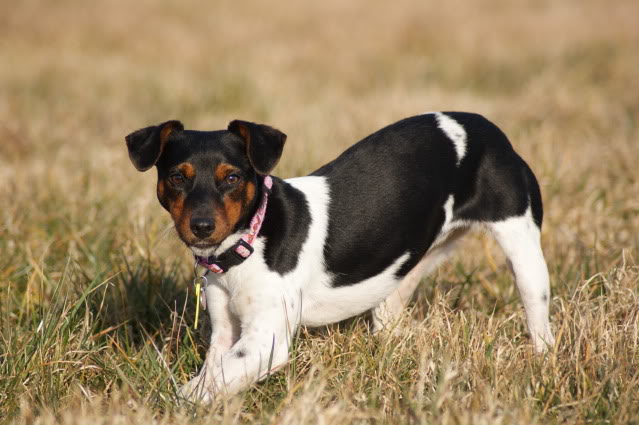 And then George
They are currently living as part of a pack, we have also had fosters (all male) with them this year
Their house training needs a little work, they do get a little lazy when the weather turns cold.
I have had these guys, as i said, since they were very young, they are used to someone home almost all of the time, providing they have regular exercise they are happy to settle, and play amongst themselves... as any terrier family will tell you terrier play can be rough and sound a little manic but they do play well together. They are happy friendly little dogs.
They are currently living semi rural, so we've lots of space and open countryside for them to enjoy, they can both swim and will at times take a dip

Both pups do have recall, Daisy as I have said, has a fairly high prey drive, but I have used a whistle with them and they will recall, they also come back to their names....
So, their reason for rehoming, I currently have 4 dogs of my own, including these guys, due to extensive changes to my life I feel it isnt fair for me to keep all 4, I have to move to help care for a poorly relative, this would mean taking the dogs to a large housing estate and they would have to be left for long periods of time, which, i feel, is not fair on them... as I have said they are not used to being left for hours alone and while they would be fine for a certain amount of time, I would have to leave them much longer than I feel is acceptable, my other dogs are older, less active and will cope just fine, Also the location I am going is not ideal for young dogs who love to run and play and make the most of their space.....
So, do you have the ideal home for my beautiful babies?
I am more than willing to answer absolutely any questions anyone may have, after all I know them inside out .
I know regular visitors to our forum will have seen many pictures of these guys over the last year or so, but for those who havent seen them before, this was their baby pics, which again I would be more than willing to share with anyone who would like to adopt them
Daisy on her first day home
And then George

I have to say this is one of the hardest things I have had to do, but the safety and happiness of my dogs will always come before anything else, these guys will make someone very loving, life long companians, friends for life!